Fit First Responders Foundation is a comprehensive training program created to serve those who serve us in time of community crisis, uniformed first responders. City by city, the FFR foundation seeks out partnerships with local training facilities and trains their staff on the FFR program ultimately qualifying each center as a Certified FFR Training Facility. It's your generous donations that enable the FFR team to move the program into new cities – making communities safer by making the First Responders – FIT FOR DUTY AND FIT FOR LIFE!
FIT First Responders Program  was created to provide POLICE OFFICERS, FIREFIGHTERS, NATIONAL GUARD MEMBERS AND ALL WHO SERVE IN THE CAPACITY OF A FIRST RESPONDER throughout the nation the physical and mental training to become and maintain a FIT FOR DUTY – FIT FOR LIFE profile while keeping our city streets safe.
MISSION STATEMENT
WE ARE DEDICATED TO PASSIONATELY INSPIRE, EMPOWER, MOTIVATE AND COACH FIRST RESPONDERS TO ACHIEVE THEIR GREATEST POTENTIAL SO THAT THEY CAN WIN IN LIFE.

FFR CORE VALUES
FAITH
We believe that we can do ALL things through Christ who is our strength and that with God anybody can WIN
LOVE
We are committed to never giving up on anyone and sacrificing our own good to help someone else win.
TRUTH
We speak, write and act with honesty, integrity and respect at all times.
EXCELLENCE
We choose to bring our best and be our best every single day and to never settle for average in our thinking, attitude or actions.
COMPASSION
We seek out opportunity to help other's win and choose to treat every person with the highest level of respect and value.
TEAMWORK
We believe that iron sharpens iron and choose to unselfishly act on what's best for the team to further the mission and help people WIN.
CHARACTER
We choose to do what is right at all times no matter the circumstance.
STRENGTH
We choose to continually grow physically, spiritually, mentally, emotionally, professionally and relationally so that we can be the best we can be.
CONSISTENCY
We unwaveringly execute the FFR SYSTEMS and intensely work hard at what we do knowing that our job has a direct effect on helping other's WIN.
COMMITTED
We believe in being "all in" to the vision, "sold out" to the team and committed to "owning the moment."
FIT First Responders Foundation was founded by Jonathan Conneely (Coach JC) and empowers Tulsa's first responders to be their BEST through fitness, nutrition and creating the winning mindset.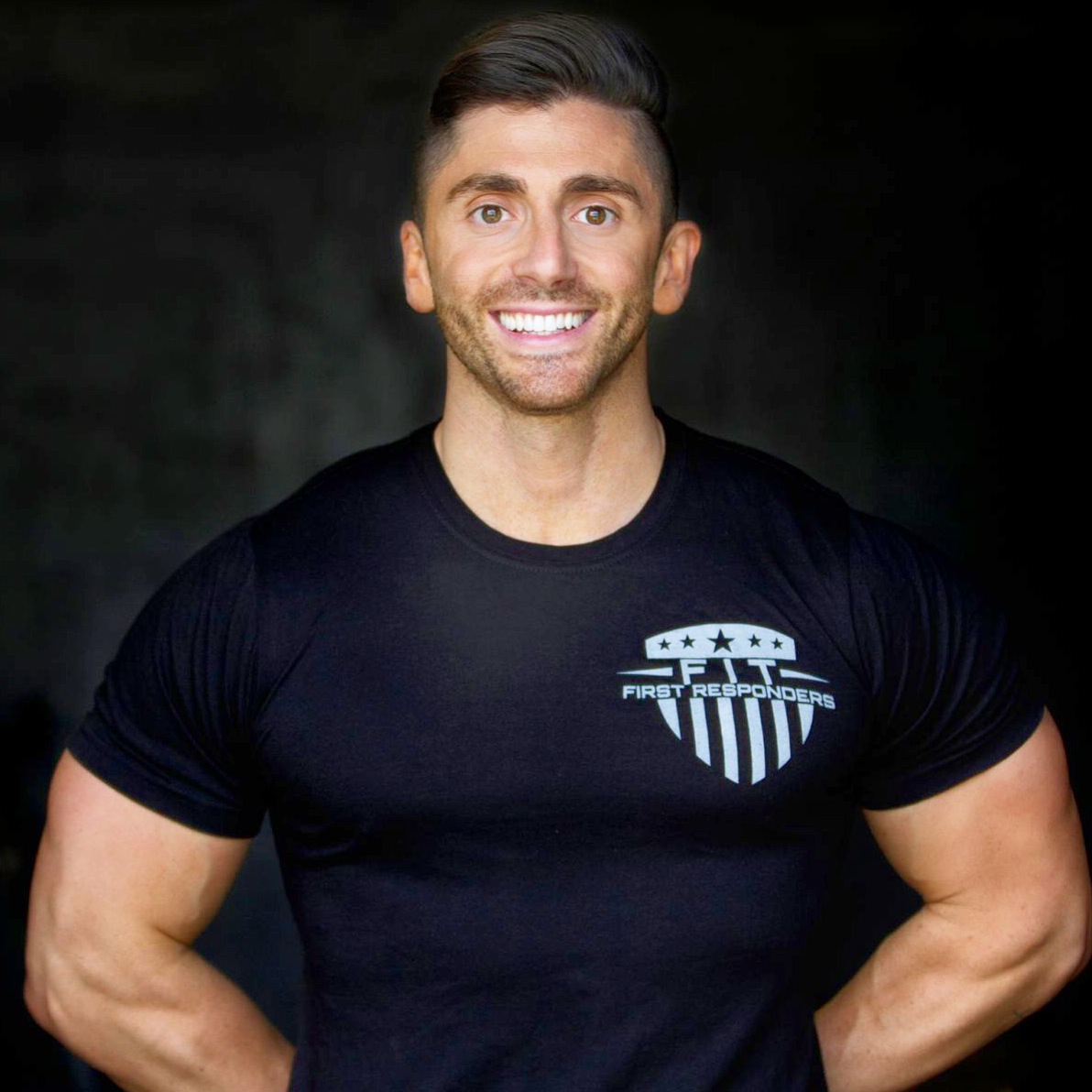 Coach JC's 25 Week FIT for Duty. FIT for Life. Body Transformation "Fit First Responders Program" is so much more than just the physical body. He is transforming lives through fitness, nutrition and the winning mindset. Coach JC has transformed thousands of people's lives by giving them the tools they need to succeed in life. He has helped clients lose weight, build confidence, improve their marriage, improve their career, get out of debt, start businesses, overcome limiting beliefs and addictions and overall WIN in life!
Through Coach JC's life coaching service, winning mindset program, books, products, fitness and nutrition programs and 4 businesses and FFR he has hundreds of life changing testimonials.
Coach JC's vision is to serve those that serve us every single day by keeping our streets safe. The FFR program was started in Tulsa Ok and will be implemented in all 50 states across America and will be the conduit for First Responders to WIN more in life while helping build community and growth in cities. Coach JC has carefully and strategically selected his team of Coaches.
Coach JC started his career at the Division 1 level at Oral Roberts University training athletes and later launched Tulsa's first outdoor fitness program for women, Bootcamp Tulsa and Tulsa's premier sports performance facility, Dynamic Sports Development. Coach JC is also the founder of The WIN ALL DAY Academy which is a personal development and business coaching company.
Coach JC has a passion for helping people WIN in life so they can live their best life. Learn more about Coach JC's story and check out his recent media clips.
Coach JC's team is made up of individuals that embody what Coach JC stands for and combined bring together the passion, the drive and the expertise to make this vision become a reality. Each individual understands the importance of WINNING in their own life and is in full unity with Coach JC in what it takes to help others WIN.
---